Many of you must have heard about tarot cards but did you know about the existence of birth tarot cards? Yes, it is not a hypothetical term or assumption but these cards are something that expands to infinity and can be termed as the cards we can actually connect with. Believe it or not, but tarot cards according to the date of birth do exist.
Almost everyone today knows about their zodiac sign. So how did they get to know about their zodiac sign? Obviously, by their birth date. Similarly, there are tarot cards that are assigned for an individual based on their year or date of birth and these are known as birth cards.
There is a major difference in zodiac signs and birth cards. Not many people are familiar with birth cards. And you may not see daily forecasts in the newspapers or magazines which are based on these tarot birth card readings.
Anyway, to remove these clouds of doubts we shall know all about the tarot card prediction by date of birth in the successive parts of this write-up. So if you are curious to know about it, just follow up!
What Are the Birth Tarot Cards?
This approach, as assumed by many people is not a superficial one. To their surprise, there are unending layers in the prophecies declared by tarot cards according to one's birthday. These layers keep on unfolding with different perspectives of different individuals.
These cards are not much different from the conventional tarot cards. In fact, tarot cards according to birthdate are deciphered from the Major Arcana Tarot cards.
Major Arcana tarot cards mean that a big change is yet to come and so the tarot cards by birthday tell about the big events of one's life. It may include their perspectives, their strength, their weakness, the opportunities they will be blessed with or the challenges that they may encounter.
These tarot cards have numerical values and birth tarot card is calculated and interpreted based on those numerical values. So we can say that tarot and numerology are interconnected. In the later parts, we shall see how it happens.
What Is The Significance of Birth Tarot Cards?
If you have ever heard about the word 'incarnation' then know that everything about you can be foretold to you by these tarot card based on birthday.
Also, there are certain qualities or faults that a person possess. These qualities or flaws remain completely unchanged during the entire life cycle of a person. These qualities and flaws that you may possess can be known by knowing tarot birth card meaning.
These two aspects of a person are hidden from the rest of the world and these aspects remain constant throughout their life. Since the culmination of human life is to reach a higher level of spirituality, birth tarot cards may help you get it soon.
Each of these cards is meaningful for your life. These tarot cards by birthday generally exist in pairs of two or triplets of three. It all depends on the date of birth of a person.
A Tarot birth card calculator may be the perfect asset to find out whether you have a pair or triplet. You may refer to the tarot app 'Tarot Life' if you are willing to calculate your birth tarot for free. It is perhaps the best way to know about the pairs that generally exist for the birth tarot.
Your Mini Handbook to Tarot Birth Card Meaning
Calculating birth tarot card is easy but then there are multiple methods to do it. To stay away from the dilemma, it is better to calculate it quickly with the app 'Tarot Life'.
If you are thinking what is my birth card, then calculate it and take a look at the table given below. This will tell you about the possible pairs of the tarot cards in accordance with the date of birth.
Wheel of Fortune and The Magician
If your tarot cards according to birthdate is in this combination then how about if we say you are a pro in making the 'best out of waste'? Accepting life challenges with great determination and creativity is expected from the ones born with these birth cards.
Justice and The High Priestess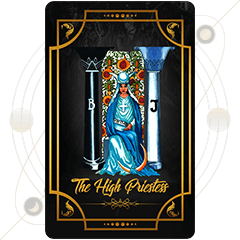 Your intuition and thoughtfulness come from your inner self. Your decisions are not very longing and they are clear. If this is your birth tarot card then you know what you want and have a clear idea of how will you get it.
The Hanged Man and The Empress
If you have tarot cards by birthday then the positivity within you is always at its peak. You may have a different view of this world and delays or breaks are not meant for you.
Death and The Emperor
This is the time when you shall see a makeover. If this is your birth tarot card then you shall see an end to something that no longer serves you. Your hard work and intelligence will be your strong pillars in this new chapter.
Temperance and The Hierophant
You possess great leadership skills if you are born under these tarot cards. Being a leader with a calm mind is truly a gift and you possess it because of this combination of cards.
The Devil and The Lovers
All you believe is in perpetual love. If these are your birth tarot cards then you are an optimist and the problems you may encounter will be dealt with the same mindset.
The Tower and The Chariot
Unpredictable turmoils are inevitable but who cares when The Chariot is here to guide you with its intellect. If you are born under this birth tarot then know that the way you deal with the things, you are inspiring others for sure.
The Star and Strength
Being born under this birth tarot announces you are a gifted child. A person who is not afraid of anything. There is a constant source of energy within yourself and this is why no circumstance shall put a break on your growth.
The Moon and The Hermit
You have been blessed with the immense power of intuition if you have these birth tarot cards. You may like serenity and spiritual realms so that you can explore more about your own existence.
The Sun, Wheel of Fortune, and The Magician
If your birth card reading has this incredible combination, it would not be wrong to say that you are a versatile being. You are an optimist and can easily adapt to changing circumstances. Observing good in each aspect of your life is what you strive for. This birth tarot reading tells that you are the wellspring of happiness and determination.
Judgement and The High Priestess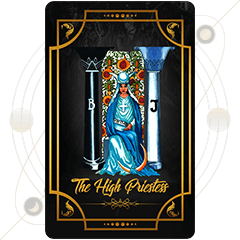 If you have these cards as your birth tarot then you should be feeling like an alien to this world. For you, the real world may be full of fantasies and that you may find gratification in there. You are a creative and imaginative soul. Certainly, your intuition is the key for you to live in this world.
The World and The Empress
You are responsible for nurturing the ones around you with The Empress. If these are your birth tarot cards then you will be the center of extending help to the people around you. You try to connect different things so as to create a vicinity that is welcoming and soothing.  With this, the mini handbook of the birth card meaning witness completion. If you are willing to know more about your power cards, then you must consult to the intuitive app Tarot Life.
With this app, you may calculate and know about the birth tarot cards. Knowing about the same may help you where you need to change and this change shall help you evolve as a better human being.  So what are you waiting for? Calculate your birth tarot for free and become what you have always aspired to be!