Are you looking for career guidance and wondering if tarot cards can really help?
Tarot Cards is a powerful tool to gain insights and seek guidance for every phase of life including career. However, using tarot prediction for your professional life can be an intriguing thought. Your worry is obvious. Career is the most important part of life for which you devote almost 90000 hours which is ⅓ of your life. And nobody wants to mess this major part with wrong guidance. But if you are at an initial stage or going through a tough phase or want to leave a mark, Tarot Cards can really make wonders.
How Tarot Can Help you?
In this time when nothing is permanent, it is hard to keep your career stable. You cannot predict when will the table turns and you will have to run for the job. And, the hardest of all is to know whether it's time to stay or time to change jobs. Here, tarot cards and their readings can help. This is just an instance, there are many other situations where you can use tarot cards in your professional career.
Let's take a look at how tarot cards work at various stages of your career.
1. When You Need Personalized, Expert Advice For A Specific Situation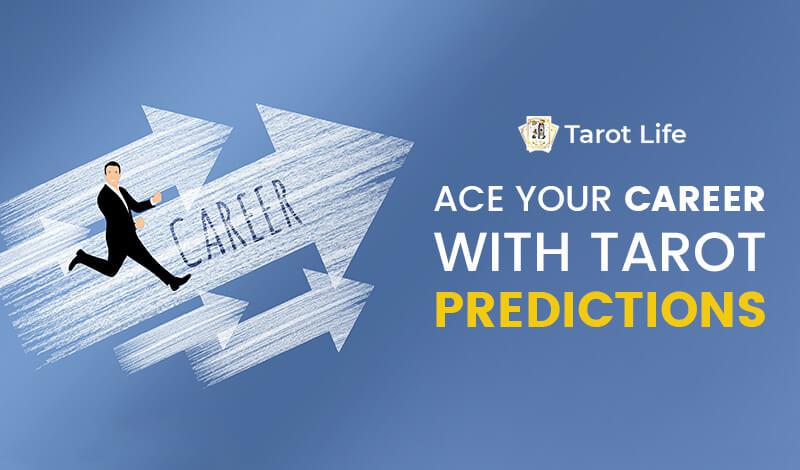 Not every situation you get is the same. In a professional career, you have to face different situations that demand different assistance. Sometimes you have to work with deadlines and sometimes you have to handle the angry customer. And, the toughest part of it is- you cannot use the same solution or advice for every situation. In such situations, tarot cards can be your big refuge. You can draw your career tarot card and find the best course of action. With the uniqueness of tarot card reading, you get a personalized tarot solution tailored for every situation. You just need to think of your situation and pick your 3 cards spread tarot reading. Every card will share an outlook through which you may know the seriousness and challenges confined with it. You will feel confident with every card and realize how to deal with every adverse situation.
2. When You Are Facing A Mid Career Crisis
It is the most often problem that you face in your professional career. There is a time when you reach the saturation of your professional life; when you are energy seems to fade away and your motivation gets down. You feel less enthusiastic about the work and find every work repetitive. You start questioning yourself and could leave a good career in search of something meaningful. That is why using tarot card reading is recommended at this point. It reflects your ultimate goals and tells you if this is the right choice or should you switch to another career. The professional tarot reader helps you to awaken the ambitions that you have lost in the mid-career slump. It helps you in defining new career goals, creating an action plan and fostering your professional life at a pivotal stage.
3. When You Are Looking For A New Career
If you are unemployed or looking for a change in the career, then nothing is better than having tarot card predictions. Tarot Card is the most intuitive way to know yourself and find your inner feelings. It tells you what is in your subconscious mind and compels you to evaluate yourself. By spreading your career tarot spread you may know what job best fits your life. It tells you the areas where you can try and also shares the detailed interpretations of each choice. With the right choices suggested by tarot cards, you may evaluate what should be your right career prospectus. A good professional tarot card reader even shares the possible situation and location where you can seek your new career.
4. When You Need To Prepare For Meeting or Interview
It doesn't matter if you are a novice or experienced professional, preparing for an interview and meeting is always stressful. You always need to vigilant towards questions and look for making the best impression. Your Daily Tarot Cards can help you with that. Using the professional tarot reading, you can glean on important aspects- both positive and negative. It can point out the situations where you need to stop and where you would require to proceed. Even if you are in a hustle you may get an instant answer to your question with yes or no tarot reading. You may also know what skills should be needed and how things may turn in the future. However, always remember- tarot cards are a tool to know yourself. It may not find you a job or write a CV for you. Tarot Cards will only assist you and in the end, you have to use your skills and abilities to make the most of the situation you face there.
5. When You Need To Trash Out Negative Thoughts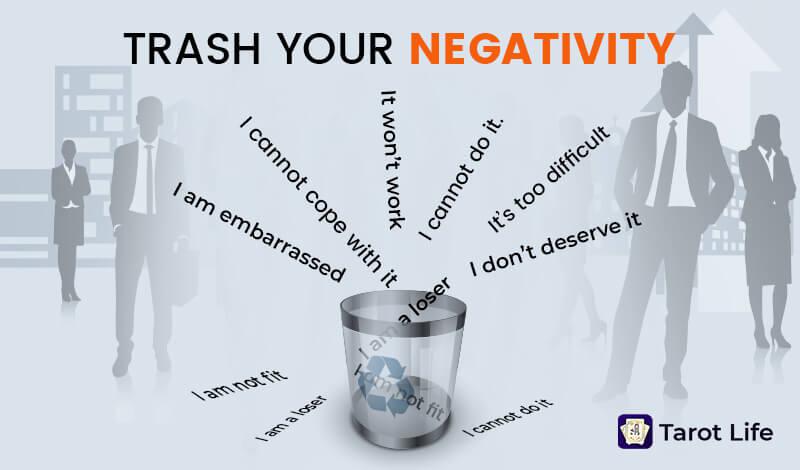 Setbacks, embarrassments, and conflicts are common when you are a professional. You cannot escape from these but the worst happens when you get affected by its negativity. You seem to think about the harsh comments and feel yourself inferior. It then could result in depression and creative blockage. At this time, tarot card reading turns useful. It points out your present situation and tells you the way to remove all the negative thoughts. In turn, you feel vibrant and energetic to perform tasks and excel at work.
6. When You Want To Make The Most Out Of Your Skills And Knowledge
There is no single day when you don't want to get success and make the most out of your potential. To step to the ladder of success it is very important that you know what are your unique traits and what can lead you to the pitfalls. With professional tarot reading, you may know what are your special skills and how to use it to build your career. An accurate tarot prediction boosts your confidence and gives you the insight to meet your career goals with the proper utilization of your talent and skills.
Concluding Thoughts
Always remember you are born to lead, you can achieve anything you want. Just a good piece of advice and you can ace your professional career. The Tarot cards can reveal your true potential and can help you to achieve the success you have always wanted with your professional career. So, make the most of these readings as well as your capabilities for a successful career.