With trending social posts of astrology, the doubts over its accuracy and relevance have started to surface out. Questions such as-
Can astrology predict the future? Is it effective? Is there any logic behind astrology? Why should we believe in astrology?
Are flooding over the Internet. But the answer is still ambiguous. The truth is unknown but if you want to know one reason, for a surprise we have ten of that.
Reasons To Believe in Astrology – Guidance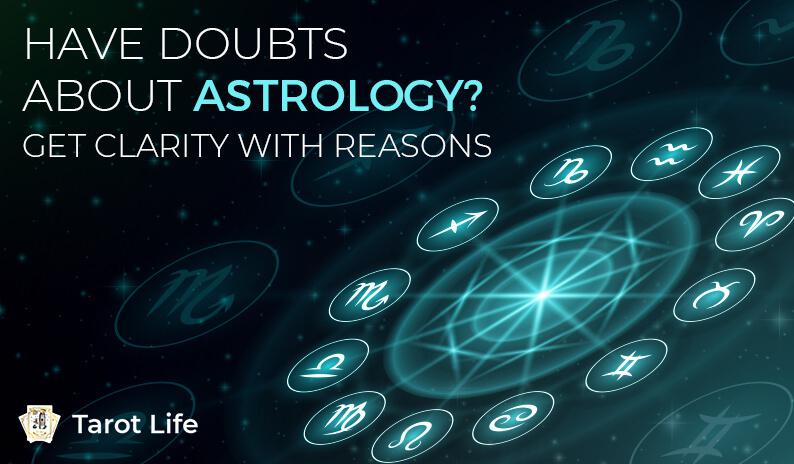 1. You Will Know The Real "You"
Yes, no matter how witty it sounds, your horoscope can introduce you to the real you. The planets and sun signs in the chart reveal your personality traits, nature, and possibilities of certain events in life. With this, you may know your hidden aspects and discover the unknown fears which you have never noticed before.
2. Understand The Broader Aspect Of Life
Your Horoscope chart is the blueprint where you may view your life events and understand them from a broader aspect. Through the houses, planets and ascendants signs you may figure out the opportunities and learn about the pitfalls. Astrologers calculate planetary positions at the time of your birth and tell you the reasons for your setbacks with suggestions for improvement. No matter how tough the situations are, you may look into your birth chart and evaluate things of past, present, and future.
3. It Is Inquisitive To Learn Astrology
Learning becomes more fun when it offers improvement in inquisitive patterns. Astrology is one such study in where you feel intrigued. The more you will learn and read your birth chart, the more you will know about your celestial space and get enchanted. Understanding planets, stars, aspects, and their effects are self introspective.
It enlightens your mind and shows a new perspective. You realize your goals and tend to interpret events, gestures, and facts with a bird's eye view.
4. You May Realize What Are Your True Strengths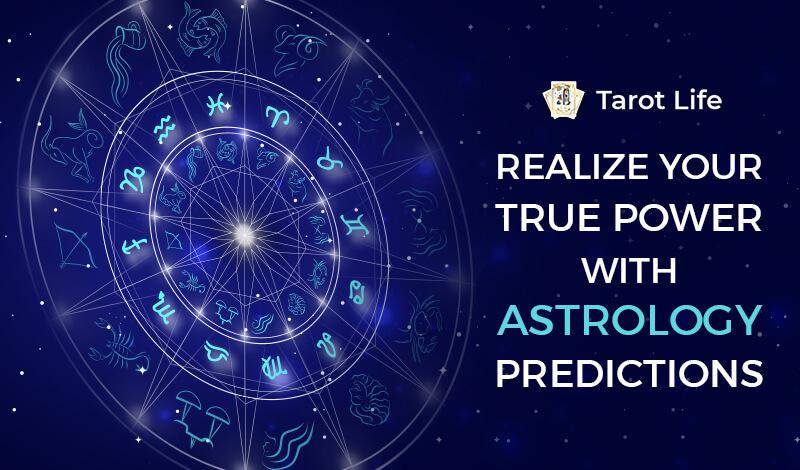 Not as a superhero movie, but horoscope can help you to realize what your true strength is and how can you use it. It is a unique chart where you can look out for all your answers. It will help you to discover your hidden strengths and show the embodied qualities offered to you by the Universe. Your zodiac signs, planetary positions in houses and ascendants are the components that know your congenital traits.
5. You May Know The Reason For Your Setbacks
Most of you don't know what made you face setbacks. The reason remains always a question and you keep repeating the same mistakes. This is how life goes. Horoscope Chart comes as a big help at that time. It shows both your positive and negative traits with the reason of your setbacks. It tells you about the hindrance that may block your road to success and share deep insights into the future. The Universe has destined your opportunities and you may know it by generating your birth chart.
6. It Is An Advisor For Lifetime
If you have ever consulted any advisor, you know how rare it is to get good advice. Plus, you cannot be sure of its accuracy. However, with astrology readings, you can get assured that your decision will be right and will pay you good rewards. With this, you may know about the future glitches, roadblocks, and hurdles, and get prepared for it. According to astrologers, the positions of planets at the birth reflects the chances of growth, success, and failure so that you may have the best course of action the moment.
7. It Is Science And Not Fiction
Astrology has been practiced for thousands of years and there is no doubt that it has survived. The ancient scriptures share the evidence that it has been a popular mathematical deduction. The science calculates the position of planets and stars and deduces the effect of them on your lives. It is a proven faith that has stood over the passage of time. If you look into your natal chart, you will know that your horoscope is generated with a specific geometry and mathematical pattern. Unlike superstitions, it offers you clear insights and logical reasons to follow this ancient art.
8. It Helps You To Balance Life
If you are doubtful and don't know how to balance your life, then you must look for your astral chart. It has every fact that may help you to overview your life and choose the right path. Your zodiac sign will tell you about the right career option and share the perfect advice for promotion. It will boost your confidence and guide you with the perfect advice. You may also use it as a perfect counselor for your love life and understand your partner with his/her zodiac signs. Also, you can use these cosmic insights to get out of the financial crisis and enhance your wealth.
9. It Will Help You Be The Better Version Of Yourself
No one is perfect in this world but you can always be a better version for yourself. Astrology is that friend which will tell you about your inner strength and uncover all your negative traits. You can use it for daily insights and try to change the flaws or suppress your negative side. Horoscope is an unbiased reading that will show both your bright and dark spots. Astrologers suggest the options and show the consequences on the path you take. But, it is always up to you what you choose and what you opt for.
10. You Cannot Know How It Feels Before You "Try It"
Yes, it is a fact. A person can only learn from his/her own experience. You may only know about astrology effects if you personally apply it in your life. And, have trust, you will not be the first one. There were many who were skeptics and started with doubts. They were surprised how learning about astrology, zodiac signs and their personality traits changed their perspective. Things got interesting and their lives became more meaningful. But still, it's their experience and you can only believe in it if you really feel it from inside.
Verdict
In the end, the ball is in your court. What you choose in life is what you make of your life. You can be scared but give it a thought- there is nothing to lose here. If you choose it you will get one more guidance, an amusing way to know yourself, a trick to celestial predictions and foremost a fantastic start to know what does the Universe has in store for you.