Your zodiac sign is a mirror of your inner world. Each sign has particular traits and characteristics, which define the unique personality of the individuals belonging to that Zodiac sign.
We live in Gucci, Prada era where nowadays it has become extremely important to stay at the top of your fashion game. We are perhaps the most stylish generation so far. Women have endless variety in outfits, footwear, and accessories. And so do men. Social media makes people aware of the latest styles and celebrity looks. People want to replicate those looks and continuously searching the mainstream trends.
Now, what if I tell you that your zodiac sign too, is a reflection of your clothing choices! Each sign has its own unique fashion personality based on their inherent traits. For some Zodiac signs comfort is what fashion is while for some it is all about putting their best foot forward in terms of their fashion choices.
Each zodiac sign and their one-of-a-kind fashion choices!
Zodiac Fashion Personality Aries (March 21- April 19)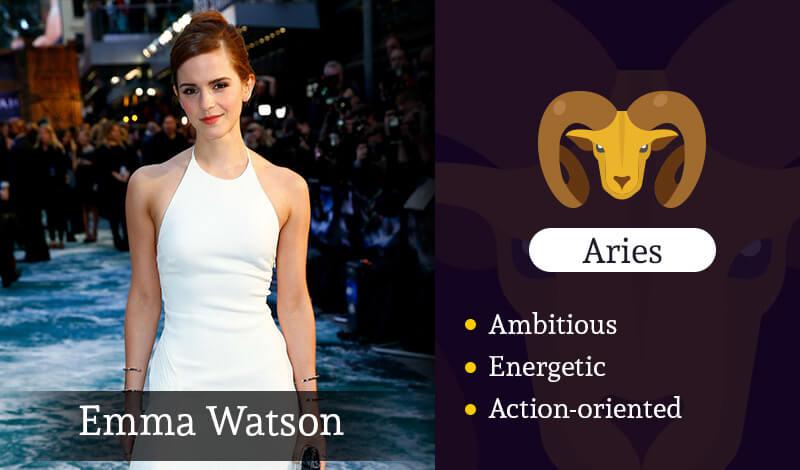 Traits: Ambitious, Energetic, Action-oriented, bold
Aries, you like fashion, and you are very bold in your fashion choices as well! You love block – color pattern and often choose dark shades to wear. You understand the importance of accessories and often use it to achieve a perfectly stylish look. You choose blue and green mostly as they define your energies.
Preferred Shades: White, Blue, and Green.
Zodiac Fashion Personality of Taurus (April 20- May 20)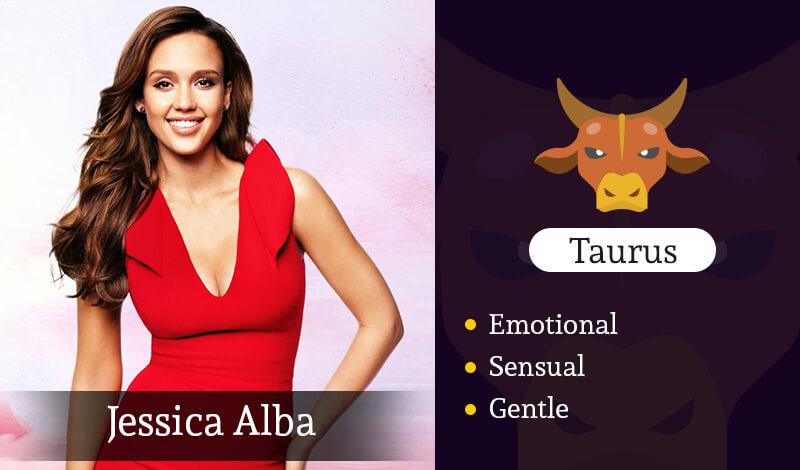 Traits: Emotional, Sensual, Materialistic, Gentle
Remember Coco Chanel? She used to say fashion has two purposes, comfort, and love! It goes perfectly with Taurus. You guys always want comfy style wears but there should always be a hint of luxury in it.
It's probably because of you "pajama parties " and "airport looks "are trending! You like to keep it stylish and relaxed all the time. You don't need any heavy accessories to pair with your clothes.
Preferred Shades: Red and Green
Zodiac Fashion Personality of Gemini (May 21-June 20)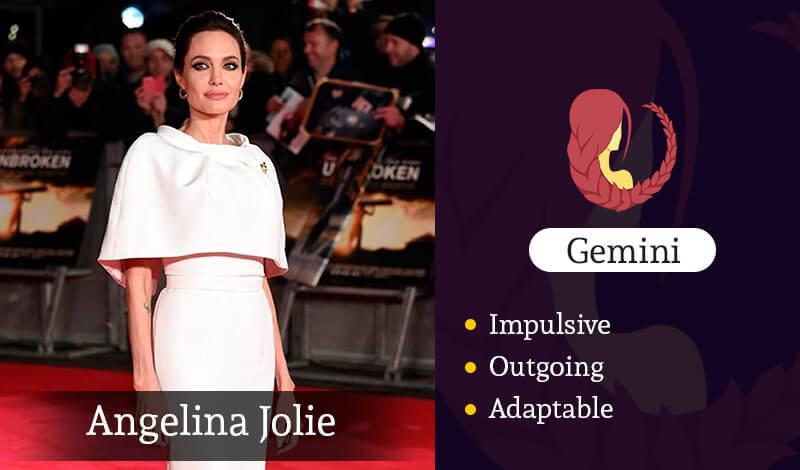 Traits: Impulsive, Outgoing, Adaptable,Quirky
"Trendy" is the one word to describe your fashion idea, Gemini. You choose bright shades and trending outfits. Your fashion statement is all about looking fresh and vibrant. You love to put different add-ons to your style. Branded handbags or leather belts are your fashion essentials.
You often get ready with different shades of yellow and white. But never hesitate to try new styles and patterns if it appeals to you!
Preferred Shades: White, Yellow.
Zodiac Fashion Personality of Cancer (June 21-July 22)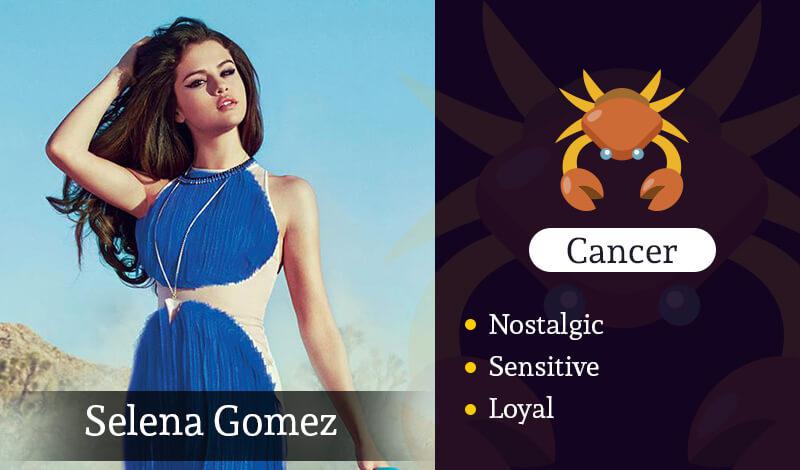 Traits: Nostalgic, Sensitive, Loyal, Moody
Cancerians are compassionate, extremely sensitive and emotion. Their clothes often reflect their moods. They are quite enigmatic. So, their outfits are little out of fashion or sometimes early to the trends too!
They like luxury brands and may or may not use accessories. Mono color or small prints outfit often attracts them. 'Vintage' is their ultimate fashion taste!
Preferred Shades: Turquoise and Crimson Red.
Zodiac Fashion Personality of Leo (July 23-August 22)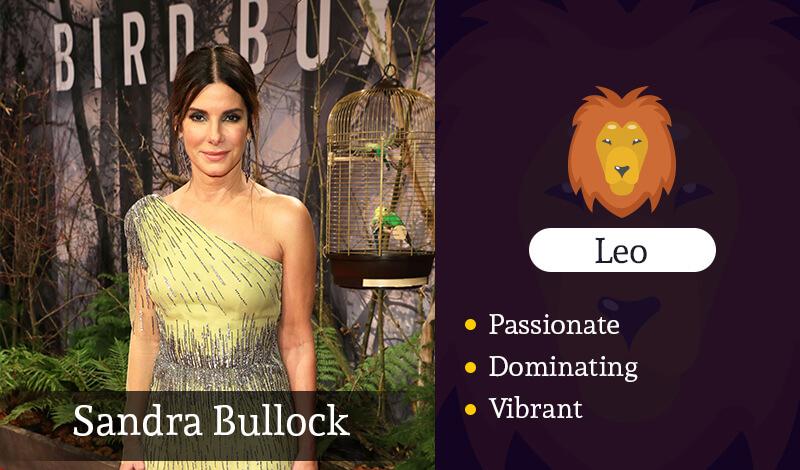 Traits: Passionate, Dominating, Vibrant, Aggressive
You are born fashion-queen or king! You know almost every possible way to stay on the top page of the trend books. You use your body as canvas and love to play with bold and vibrant colors!
Be it cool or classic, sensual, or elegant – you get ready in all the different ways! You have a captivating collection of jewelry and accessories.
Preferred Shades: Gold, Shades of Yellow, Orange.
Zodiac Fashion Personality of Virgo (August 23-September 22)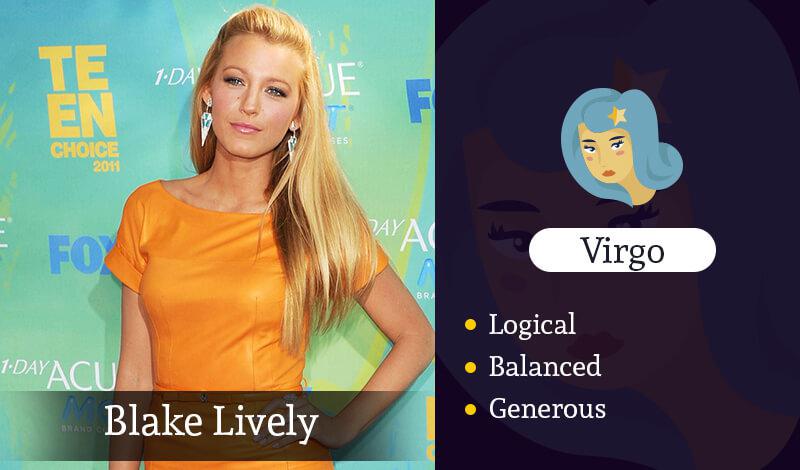 Traits: Logical, Balanced, Generous, Conventional
Virgos often underplay when it comes to fashion! They use simple colors and patterns. But don't you underestimate their style, because they know how to be creative in simple ways.
Off-shoulder t-shirts or ruffles are their popular choices. They like delicate accessories. They know how-to put-on solids like green or orange and carry them effortlessly. They blend sequins or sparkles to turn their fades into funky!
Preferred Shades: Jade Green, Orange.
Zodiac Fashion Personality of Libra (September 23-October 22)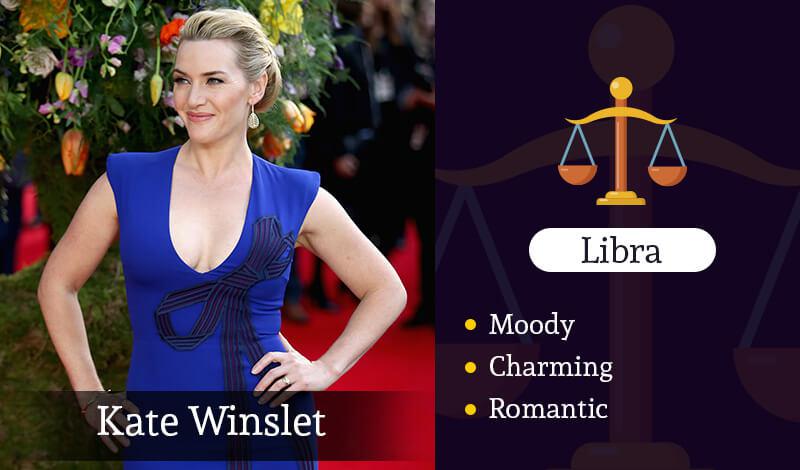 Traits: Moody, Charming, Balanced, Romantic
You go for "grace" in every thing you wear! You love to show your feminine energy in your clothing choices. Libra men also exude a classic charisma in whites and blues.
With their planet as Venus, beauty, grace and elegance is inherent to their personalities. Gracefully romantic personality oozes out from their groomed looks.
Preferred Shades: White, Blue, and Orange.
Zodiac Fashion Trends of Scorpio (October 23-November 21)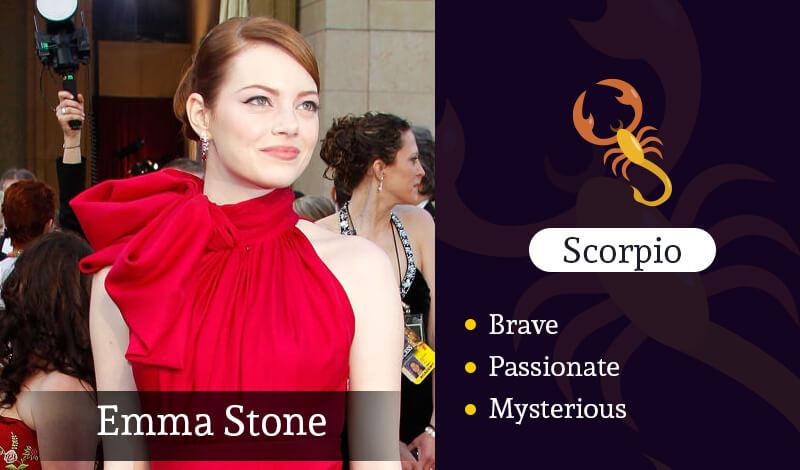 Traits: Brave, Passionate, Mysterious, Emotional
When you see a person having bold (sometimes even dramatic!) style and chunky accessories; know that he or she is a Scorpio! They excellently blend bright colors with nude shades of makeup or footwears. Scorpio men are dapper. People belong to this Zodiac dress to the nines. They are particular about every little detail when they get ready.
Preferred Shades: Yellow, Red, Orange, Blue, Maroon.
Zodiac Fashion Trends of Sagittarius (November 22-December 21)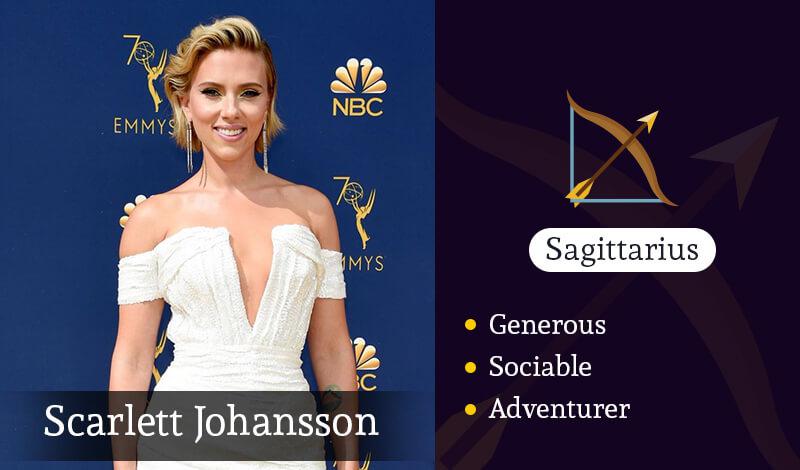 Traits: Generous, Sociable, Adventurer, Bold
Sagittarius are often social butterflies. They love traveling and exploring new places. That's why you can see a Sag's wardrobe full of gypsy style travel-friendly clothes!
Sagittarius women love the glamourous style while they party. And men wear spiffy outfits in social gatherings. They often mix and match different accessories to top up their style.
Preferred Shades: Orange, Purple, and White.
Zodiac Fashion Trends of Capricorn (December 22-January 19)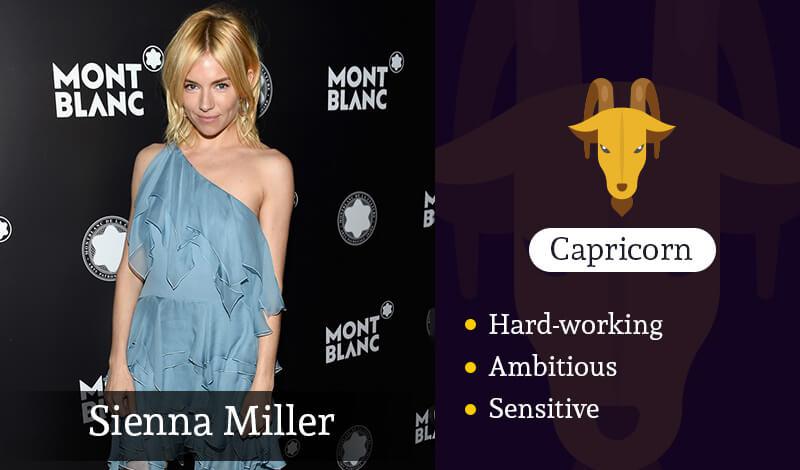 Traits: Hard-working, Ambitious, Sensitive, Traditional
Capricorn are highly brand conscious and appreciate luxury fashion items. At the same time, they are also hardworking, so comfort as well as brand and style is what they go for.
Men in smart formal attire are often Capricorn. They do not use accessories much. Petals or metals – is the fashion mantra of Capricorn women! They choose-floral-pastel colors and pair it with metallic shades.
Preferred Shades: Shades of Green and Blue.
Zodiac Fashion Trends of Aquarius (January 20- February 18)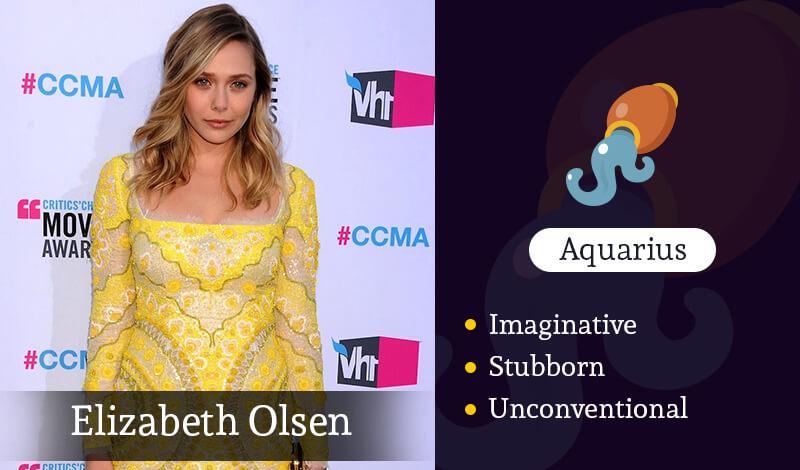 Traits: Imaginative, Stubborn, Unconventional, Quirky
Aquarius are very creative and original in their fashion styles. They don't enjoy typical contemporary ways of clothing. You often find them experimenting with new styles and accessories.
Red is your go-to color! It perfectly reflects your free-spirited nature.
Preferred Shades: Red, Yellow, and Blue.
Zodiac Fashion Trends of Pisces (February 19-March 20)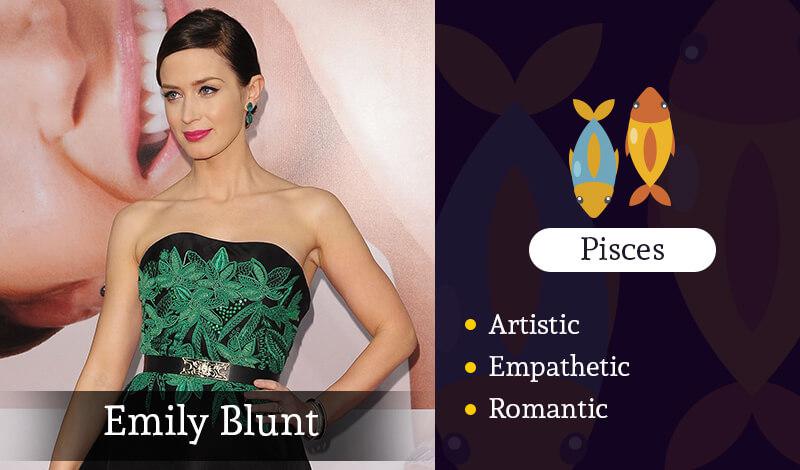 Traits: Artistic, Empathetic, Wise, Romantic.
Elegant and straightforward- is your style statement, Pices. You choose clothes which are simply – stunning. You do not prefer cuts and sequences.
You people are wise and do not seek unnecessary public attention that's why your gears have lighter shades and soft materials.
Preferred Shades: Green, Purple, Ocean Blue.
So, this is how different Zodiac signs see fashion and create their personality.
Take note of this secret we revealed today! Now you will not be confused about what kind of clothes, or gifts your loved ones will like. Just know their zodiac sign and check out what is their fashion personality?!