Have you heard about tarot cards reading apps lately? Is your brain struggling to know what is this? Yes, maybe to your surprise but Tarot Cards have made their appearance on your smartphones in the form of apps.
Now that we live on the digital planet, we are lucky enough to explore the possibilities to find out the best tarot apps 2021 for both iOS and Android.
These apps are super handy and can be used irrespective of your physical state which means you can use it anywhere and at any time. Such apps implement tarot cards to predict the future and other mystical aspects of our lives.
Best Tarot Apps of 2021 
Curious, what are the best free tarot apps in 2021? After extensive research and study, we have gathered the list of the top 15 best tarot card readings free for android. These apps are unique and rated best by the users for their function, user interface, and available tarot reading features. So, take a quick glimpse and discover the 2021 best android apps for tarot readings. 
List of Top 15 Tarot Apps that can be Used to Explore Futuristic Corridors:
#1. Tarot Life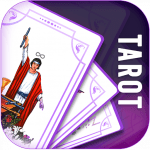 It is one of the best tarot card reading apps that is so accurate in performing virtual readings for the user. This app implements an interactive user interface and is very easy to use. No complications, only predictions. Tarot Life is an ultimate tarot reading app that lets you walk to the pathways of your life that you've thought never knew existed. Just scroll the cards left and right and get your predictions related to Love, Finance, Career, etc. at your fingertips.
This tarot app gained popularity globally for its exact predictions. It is intuitive to cover all the possible feelings an individual may suffer through. If you are looking for options to learn Tarot card reading then you can blindly follow this app. Tarot Life also uses Numerology to disclose certain crucial numbers that may help mankind to discover important folds of their lives.
Features in Focus
Numerology and Tarot card readings.
Detailed meanings of each of the 22 Major Arcana tarot cards.
Card of the Day
Daily Tarot to throw some light on the possibility of daily events.
Detailed reports which you can save and share with your family and friends.
Developer- Innovana Techlabs Limited
#2. Labyrinthos Tarot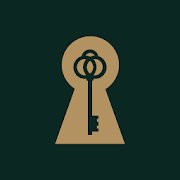 Another best android app for tarot reading is Labyrinthos. This app offers readings, lessons, and quizzes to enhance your tarot card reading knowledge. Here, you can create custom spreads and practice your tarot. You can also log your readings in a journal and also unlock avatars to check your progress. The free tarot card reading app also offers Lenormand spreads along with a traditional tarot deck to learn and practice.  You may also flip cards from the Moon Phase Tarot spreads and get in-depth readings with Celtic cross spreads which is quite unique and different from the other free tarot apps for android. 
Features in Focus
Best tarot card app for journals, and lessons. 

Free Tarot readings for a variety of tarot spreads.

Aggregated view of all saved readings in a specific time period.
Developer- Labyrinthos Academy
#3. Kasamba Psychic Reading & Horoscope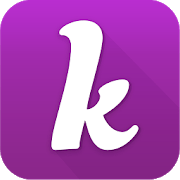 Kasamba is one of those apps which are downloaded and trusted by many users worldwide. If uncertainties are taking over your life and you have no one to share and seek help with, you can always come to this fantastic future prediction app. No matter what your problem is, proficient psychic advisors from this best tarot app will work it out for you. Choose from a variety of mediums you would want to pick for your future prediction. Some of the methods are palmistry, astrology, tarot card reading, rune reading, pet physics, aura reading, etc. If the past is something that makes you curious, you can look for this free tarot app android, and ios.
Features in Focus
Keeps your issues and problem private.
24 x 7 help from the readers.
Psychic chat to help users.
Developer- Kasamba Inc.
#4. Keen Psychic Reading, Daily Horoscopes & Tarot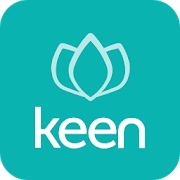 Keen is an app that is being used by millions of users worldwide. This free tarot reading app uses various other methods of future prediction and makes sure its users are satisfied. It has a notable circle of psychics to offer help to the ones in need. The future prediction and helping methods of the free tarot app are vast and very handy. So, you can choose anything as per your need. Some of those options of tarot card app are tarot cards, Vedic astrology, Chinese Astrology, etc.
Features in Focus
Maintains the privacy of the users.
Calculates compatibility.
Availability of advisors 24 x 7.
Trusted by many users globally.
Developer- Ingenio, LLC
#5. Golden Thread Tarot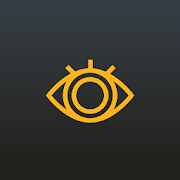 If you are looking for the best tarot app of 2021 with an easy and artistic interface, then you must check out the Golden Thread Tarot app. This app implements a modern approach to utilize the ancient practice of future prediction with Tarot Cards. The users of this app are happy with the accuracy of the readings this app provides. This is a fantastic app that provides options for using both digitals as well as physical cards for your tarot readings. This future prediction app has illustrated lessons that will help you understand the meanings of tarot cards in a simple way.
Features in Focus
Daily free tarot card readings to gain insights about the day

You can save your opinions in the tarot app after reading a certain card.

Easy to use and simple interface.
Developer- Labirinthos Academy
#6. Trusted Tarot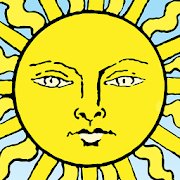 Trusted Tarot app is one of the best Tarot card apps for 2021. It is simple, easy, and quick. With this tarot reading app, you can read your cards for daily and weekly predictions. The app also offers Celtic cross readings to find answers to the most pressing questions of your life. You can use yes or no, relationship spreads, and various other spreads for gaining insights into your situation. Moreover, you can use the in-app purchases for getting unlimited readings related to love. Get the best tarot app free!
Features in Focus
Celtic cross tarot spread guidance.

Daily and weekly tarot card reading. 

Free daily horoscope and tarot readings for everyone. 
Developer- Trusted Tarot
#7. Galaxy Tarot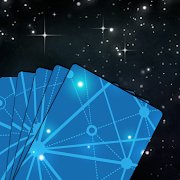 Best tarot app for free tarot card reading. This divine app allows you to gain spiritual knowledge by using its different tarot spreads. You can also learn Tarot card meanings in upright as well as reversed positions. The free tarot app is much like an encyclopedia where you can understand about Tarot symbols, suits, and numbers in detail. Also, you can fully customize your tarot deck and share the free tarot readings of your spreads and cards with your friends and family on social media networks. Apart from the five free tarot card reading spreads, you may also buy more spreads from the In-app purchase options of the app. 
Features in Focus
Interpretations from Galaxy tone as well as A.E. Waite Tarot deck.

Unique spread analyzer to understand tarot trends.

Customizable tarot decks to shuffle, cut the deck or go straight to tarot reading.  
Developer- Galaxy Tone Software
#8. Tarot Sampler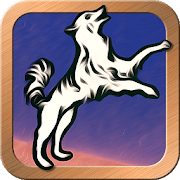 The tarot card app allows you to learn tarot easily with its informative and interactive features. This app is known for its capabilities to make anyone learn to read tarot. Tarot Sampler has 19 built-in card layouts and many adjustable settings that users can change anytime when they feel like. This one of the Top 15 best tarot apps 2021 works only on Major Arcana as of now. This app offers an optional happy squirrel card which is a non-traditional card included these days in modern tarot readings. This card is neither good nor bad and may speak of a random event.
Features in Focus
Further online sharing of readings.
Features that are informative.
Virtual shuffling of the deck of tarot cards.

The tarot reading app has many options to read the cards and spreads.
Developer – The Fool's Dog
#9. Fortunica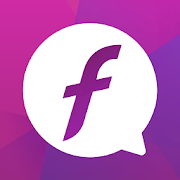 This tarot card reading app is one of the psychic reading apps that are free and easy to use. This is a place where you can find answers to your questions and daily advice to your issues. In addition to psychic readings, this app offers various other readings as well which are runes, rituals, horoscopes, and more. This best tarot card app has a channel of more than 50 psychic experts that are available for you almost all the time. These experts have helped many people find the right path in their lives. The problems that you face can also be discussed with them.
Features in Focus
Professional and real psychic readers to help out in need.

Best tarot reading app for palm reading.

Exciting other prediction methods like Reiki healing, coffee cup reading, etc.
Developer- adviqo GmbH
#10. Shadowscapes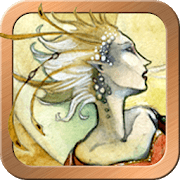 If you are one of those who love fantasies and daydreaming, you should not miss a chance to skip this app. This app is the one that is full of fantasies. However, the app is not available for free of cost but it is one of those apps that uses tarot cards based on Rider Waite Smith imagery as its foundation to make predictions. You just need to pinch in your smartphone's screen and the zoom will take you to every quintessential detail. Shadowscapes implement high-definition, interactive images for the user's amusement. Not only this, the tarot app has more of animated interactive screens for users. This app is perfect to know tarot basics.
Features in Focus
It allows the sharing of reading through emails.
Built-in spreads.
Informative and sophisticated journal.
Developer- The Fool's Dog
#11. Oranum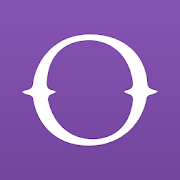 Whenever you are confused or looking out for direction, you can seek help from Oranum which deploys tarot cards to make future predictions. This free tarot reading app for android offers multiple communicative methods to interact with psychics, clairvoyants, tarot masters, and Astrologers. The app also offers daily, weekly, monthly, and yearly horoscopes predictions. If there are some dreams disturbing you then the dream interpretation service of this tarot reading app can be your best option. If palmistry attracts you then try using Oranum.
Features in Focus
24 x 7 support
Audio and video feeds
A private reading with other prediction methods
Developer- Duodecad ITS Luxembourg
#12. Purple Ocean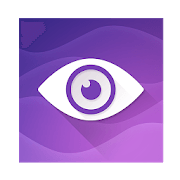 This is a psychic reading app that is loved by many users worldwide. The future is hidden and uncertain. This app in the list of Top 15 tarot apps allows you to discover what is there in your future. Purple Ocean allows consulting the psychics through a video call. Also, they allot badges to their trustable psychic readers so that the user knows if its psychic reader can be trusted or not. If something is disturbing you in terms of anything like money, love, success, or career, you can seek help from this best tarot app of 2021. If you want stabilization in your life you can even meditate with it. This free tarot card reading app implements personal advisors to help its users. Also if you are a psychic reader, you can provide your powers to help people around the globe with this prediction app.
Features in Focus
Real-time chat sessions.
Experts to foretell zodiac horoscopes.
Quick delivery of answers to your questions.
Developer- Purple Ocean Psychic
#13. Zodiac Touch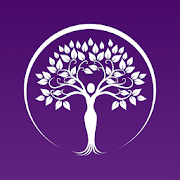 If you love reading about futuristic predictions like daily articles based on horoscope, then you can use the Zodiac Touch Psychic Reading app. This tarot card reading app provides options for a tarot reading and love horoscope on your smartphones. If you don't have much time and are looking for a quick answer, then you can look forward to getting help from this app. The app has collaborated with psychic experts that are on their toes to help you out resolve your issue related to love, money, career, finance, and everything else.
Features in Focus
Online 24 x 7 relationship experts.
Choose your psychic from the expert list.
Dream analysts to help you with your dream uncertainties.
Developer- Astrology, psychic readings and tarot advice Inc.
#14. Tarot Reading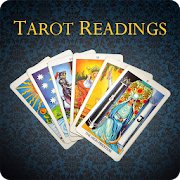 This free tarot reading app for android has everything you need. From love tarot reading to three-card tarot to daily horoscope, the app brings you all the possible options to gain clarity and guidance. Through this, you can learn the tarot cards' meaning of all the 78 cards in the upright and reversed position. Also, you can gain insights into the daily, weekly, and monthly horoscope based on your zodiac signs. If you are looking for a horoscope for the complete year of 2021, then you may also find it in this best tarot app 2021. 
Features in Focus
Different Tarot reading spreads for predictions. 

Zodiac-based horoscope prediction for days, weeks, and months.

Expert guidance from psychics. 
Developer- Astroyogi.com
#15. Tarot of Love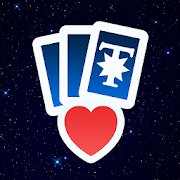 If you are looking for love or want to find your future partner or are curious about your future love life, then go for this best tarot app for free. Through this app, you can find answers to all your love-related questions such as a breakup, love relationships, intimate life events, etc. The app not only offers free tarot readings like other apps of the best tarot app 2021 list but it also provides information about keywords, colors, and zodiac influence from the cards. 
Features in Focus
Multiple readings as per the preferences. 

1 card psychic reading for suggestions on love life. 

Daily suggestions for love life. 
Developer- RedAppz
Now this compiles the list of the Top 15 best tarot apps of 2021. You can download the one you like and keep the ranking in mind. These apps are capable of helping you get over all your real-life issues.