Romance and relationships are tricky affairs – not everyone's cup of tea. Some get lucky while others resent it for life. In matters of heart, there are endless questions with no right or wrong answers- Is this true love? Why doesn't my partner love me anymore? Will I meet my true soulmate? How will love grow in the future? Looking for these answers? Then, Love Tarot card reading app is here to give clarity to your doubts in an insightful manner.
What is Love Tarot Card Reading?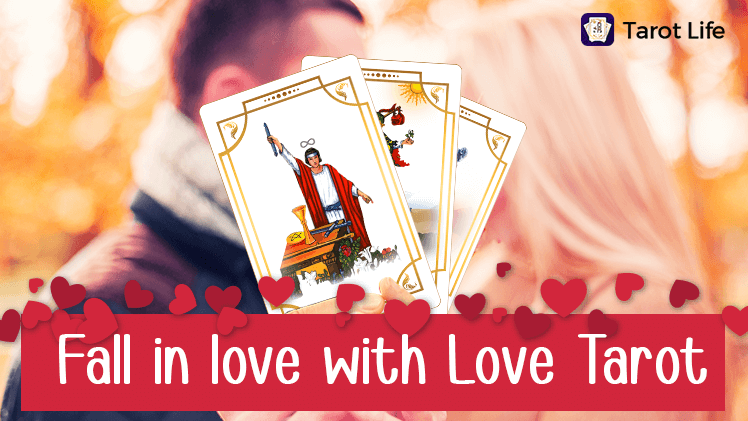 The difficult phase of your life will no longer be difficult with the Tarot reading apps. It is the answer to your love and relationship issues. Be ready to receive profound predictions from expert readers, analyzing your past, present, and future state of life.
The style of love reading is unique which answers all your relationship drama at any stage of life. The app uses a 3-card spread where each card offers an explanation on your love life.
First Card – Will predict the past
Second Card – Reveals your current situation
Third Card – A guide to the future
Once you shuffle and select 3 cards of your choice, the screen will flash accurate and empowering messages for your love life. You will witness a deep insight into your relationship matters from the experts in the field.
So, stop contemplating what could have gone right or what can happen in the future, just hop on and experience the world of Tarot card readers and watch your love thrive through the storms.

How to Choose the Best Love Tarot Card Reading App?
Plenty of Tarot card reading apps offer guidance and knowledge on relationship matters. The ancient practice remains the same in all apps today. However, the interpretations can vary from app to app. Do not get stuck with a costly app before you are sure that the app is genuine.
Here are a Few Tips for Evaluating an Authentic App:
Gives accurate results
Interpretations are clear and relatable, no vague answers
Does not charge for all services, has separate premium offerings
Explanations should be detailed and comprehensive
User should not have to refer to a book or other website for jargon or meanings
Employs Tarot readers in the background for special cases and expertise
Users should get personal help in the form of detailed answers
The app should host a variety of options
Check customer reviews for authentic apps
Which is the Best Love Tarot Card Reading App on iOS and Android?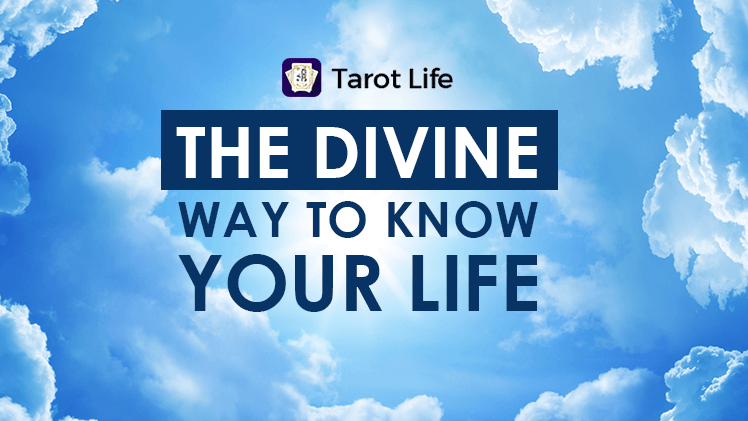 Tarot Life is a unique and authentic app for solving the chaos in your love life.
This app makes use of particular Tarot spread to offer untainted guidance on current love situation, paths you have chased, and what does the future have in store for you. The readings can easily be applied to different aspects of your romance- whether you are at the beginning of an uncertain relationship or trying to nurture an existing one.
The messages revealed in the app diverts your energy towards a positive direction full of hope and outcomes. This platform has answers to all the complications and drama pertaining to your life.
The App Follows the 3-card Tarot Concept for Relationship Issues and a Short Process to Reach the Outcome, as Shown Below:
Channelize your energy in the right direction by thinking of a question that has been bothering you in your relationship or budding romance.
Just like a real-life scenario, the cards can be shuffled on-screen, and the controls are in your court, so go ahead and shuffle away.
Now comes the exciting part- take a leap of faith and select three cards from the pile and wait for the analysis to appear.
The Guidance Offered by the Three Cards Prepare You for These Three Situations:
What's currently occurring in your relationship?
What viable actions am I taking to nurture the bond?
Considering my actions, where is this leading me in the search for romance? Is there any advice
Tarot Life is a Free Tarot Cards Reading and Numerology app that has many more exciting practices in its closet. Besides Love Tarot, there are spreads for Finance and Career. You can get daily readings at your convenience. For more straightforward answers, get a Yes or No Tarot. Solve your life's mysteries by getting detailed answers through Ask a Question. And, only when you thought this was sufficient, the app offers divine guidance through numbers and events in the Numerology section.
Why Do You Need a Love Tarot Card Reading App?
Do you feel stuck in life? Is it true that your friends and well-wishers can not offer the right advice and guide you need? Do the mystic world and divine powers intrigue you? Well, Tarot cards are just what you need. A new medium to receive advice on life's most critical aspects- Career, Health, Finance, Romance, etc.
Yes, you need these apps to take the right steps towards your future goals. We all need guidance and so do you. With the right advice and the charming divine power, ponder all that you can achieve. This is the sole reason these apps are gaining a name in the market and guiding people in their helpless hours.
Have a little faith in the divine power of the Love Tarot Card Reading App, and install it now. And guess what, it is absolutely free of cost!
Know About Your Love Tarot Card Spread – The Basic Process